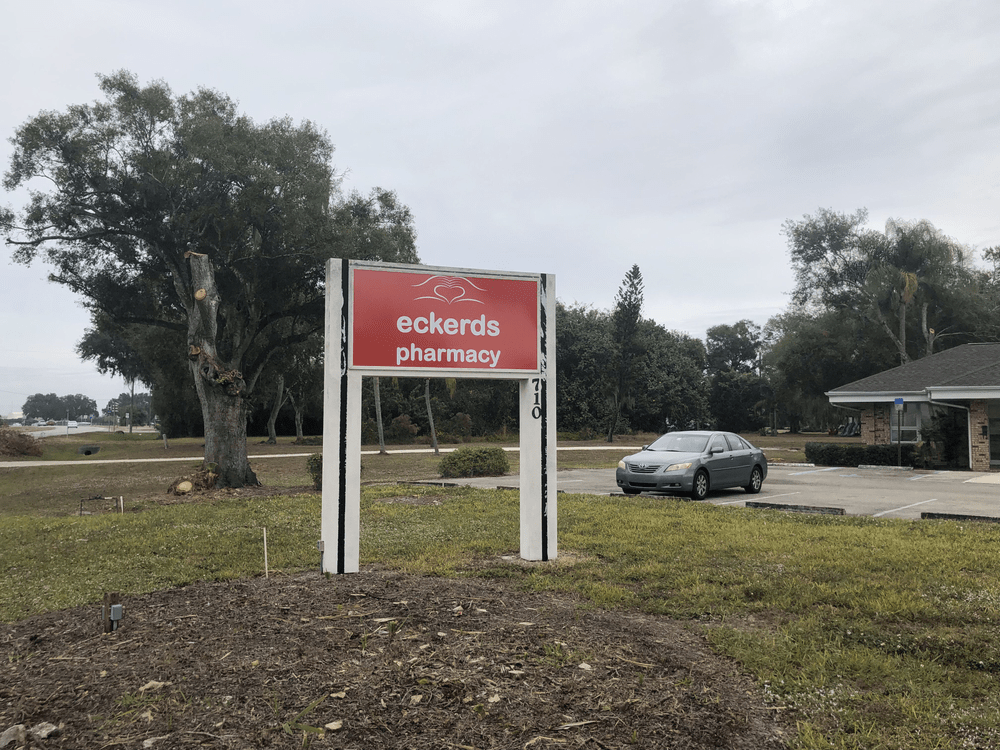 Arcadia Eckerds Pharmacy was established in 2020, to serve the residents of DeSoto county. We are conveniently located on Brevard Avenue, across from Arcadia Police.
We are free standing building, with plenty of parking spaces, accessible to everyone. We provide Curbside or Drive-up services. We provide free prescription deliveries to everyone in need.
We offer low cost prescription services with best in class customer service. We strive to help create healthier neighborhood by making medications more affordable for everyone. We offer immunization and medication management services. We proudly serve assisted living and memory care facilities. Ask pharmacists for more details on different programs we offer.

Eckerds Pharmacy is locally owned independent pharmacy, which employs local residents, and supports local causes.
Contact Details