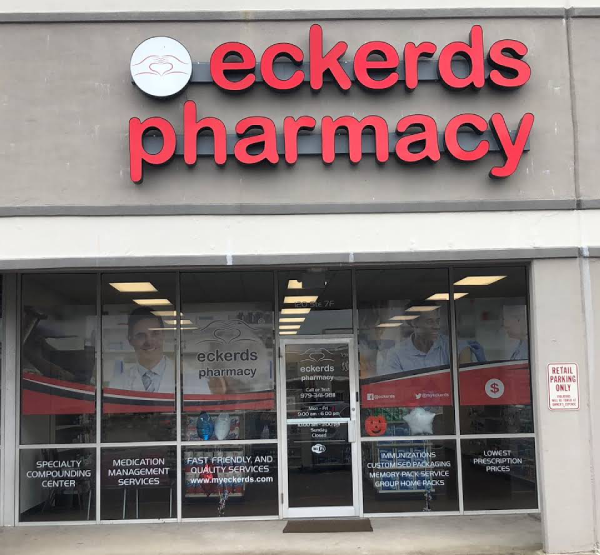 Eckerds Pharmacy in Lake Jackson was established in Fall of 2018 to meet comprehensive prescription needs of communities including Lake Jackson, Clute, Angleton, Richwood, Freeport, Brazoria, Oyster Creek and Jones Creek as well as surrounding areas.
We are conveniently located in four corners plaza, across from Goodwill Store. Eckerds Pharmacy's primary goal is to work in harmony with local healthcare providers to bestow utmost quality service to all its customers with convenience of fast and friendly service, specialty compounding, veterinary prescriptions, immunizations, memory pack service, free home delivery and OTC medicines.​
We provide prescription at lowest price and we do match competitors special programs and pricing.​Our customers will never have to go anywhere to find their medicines or to search for better prices.​Call us today or visit us if you have any question on service we provide. We will be glad to help you in any way we can.​Now you can text us anytime on our phone number. Send us a message to check prices, transfer prescription or to refill you order.​
Contact Details