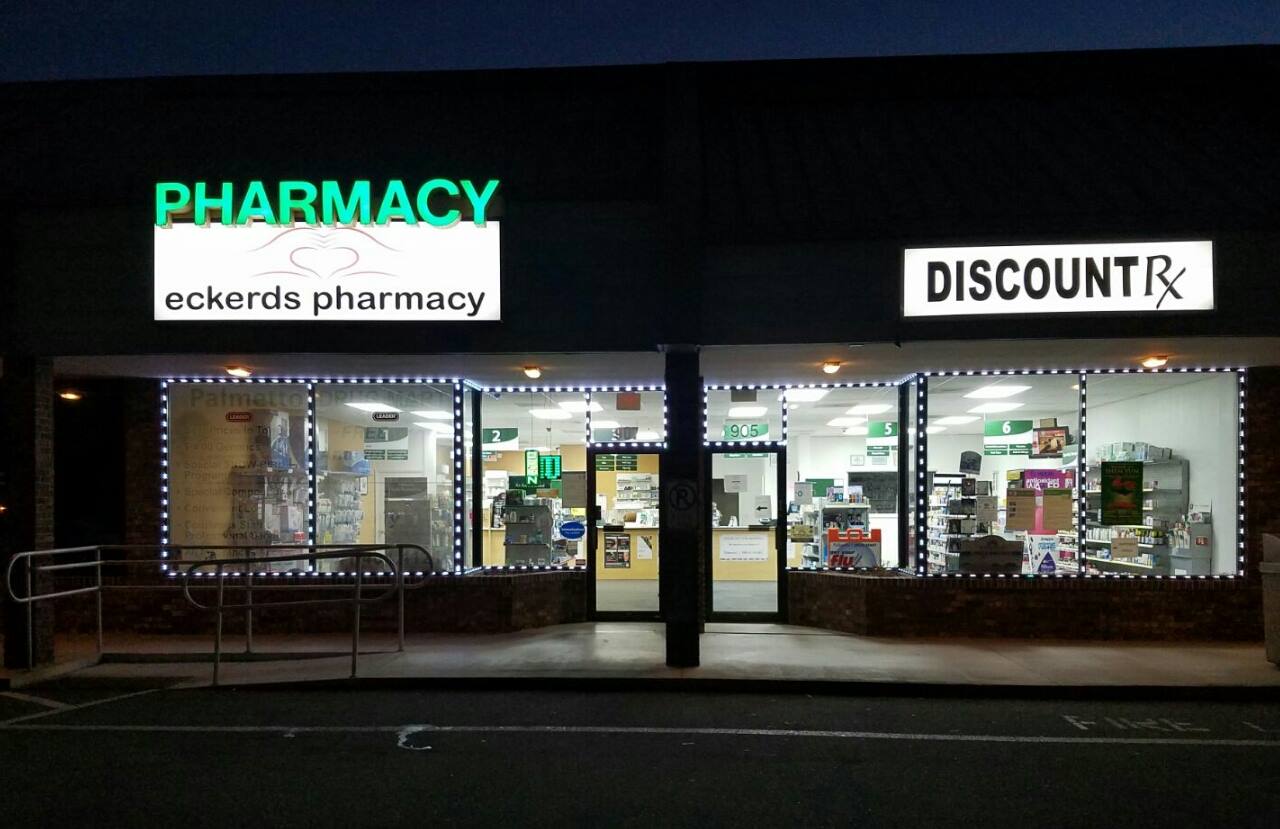 Palmetto Eckerds Pharmacy was established in 2011 by Jack Patel and Vikram Rao to serve community of Palmetto and Ellenton, as Palmetto Drugmart. Palmetto Drugmart gained immediate attention of local medical community as provider of prescriptions at best discounted rates.
We have served communities around to meet their prescription needs with the prices they can afford. Palmetto Eckerds Pharmacy is located in Colonial Manor Plaza, on US Hwy 301. We are next to Mexican restaurant, across from John Deere. We provide drive-up services if requested.
Our building is ADA compliant and accessible by public transportation. Palmetto Eckerds Pharmacy also provides free same day prescription delivery everywhere in Palmetto, Ellenton, Parrish and Bradenton.
Contact Details