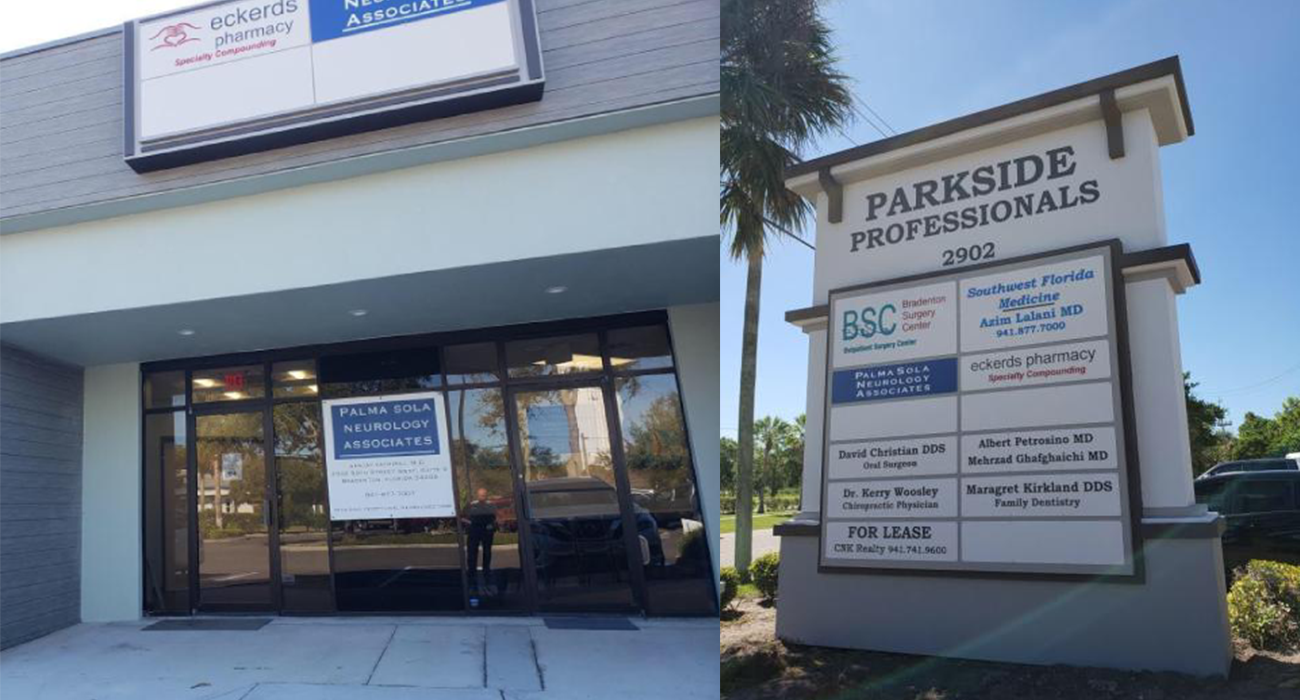 Pharmacy in West Bradenton
Eckerds Specialty Pharmacy was established in Winter of 2019 by Vikram Rao and Jack Patel. Eckerds Specialty is designed to serve needs of our community in the area of customized medicines, specialty services, memory packaging, long term care services and more. Specialty compounding field is currently under served in our area. Sarasota and Bradenton are growing rapidly. So is the mix of population it hosts. We have residents whose needs vary and may need special attention.
Come and talk to us about how compounded specialty medicine, or specialy packaged mediciens could be solution to your health care problems.
Field of customizd medicine is growing rapidly. We are proud to be part of this new arena and we take pride in services we provide.
We also provide lowest prescription prices, fast and friendly service, free delivery, and medication management services.
Our goal is to make your life easy and improve your health.
We are located in Parkside Professionals medical building, across from GT Bray park on 59th Street West. We do offer drive up service.